Thinking Spring: It's All Black & White For Now?
Jan 17, 2021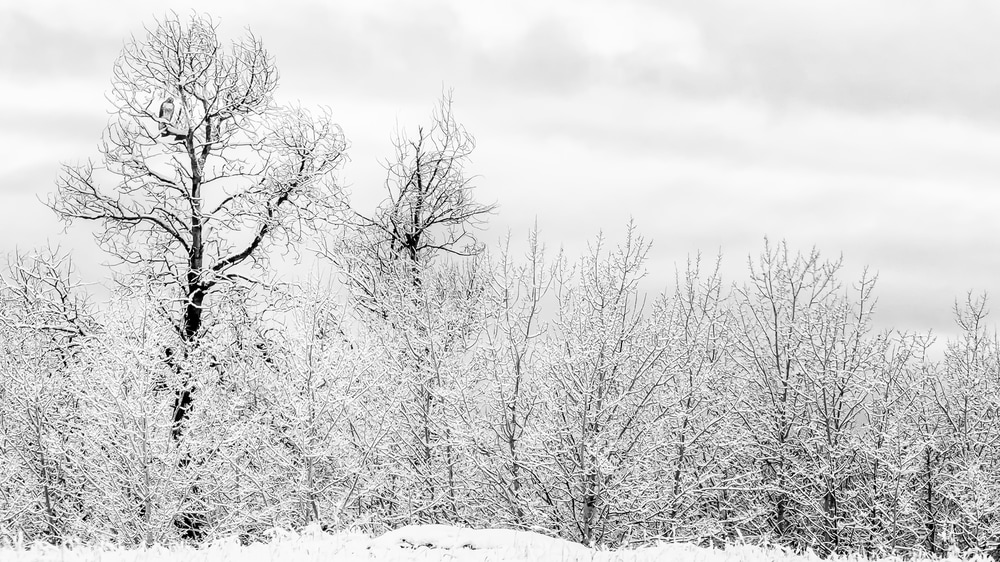 I live in the High Country. Spring in the mountains of Central Idaho comes late, and we're hungry for it long before it arrives. That's why you're considered a local not by how many years you've lived here, but by how many winters you've lived through. And it's not the winter that's really objected to, but the numbing length of it. I'm crazy to see color by the end of January, but it just isn't here yet, and it's gonna be a while. So what's a photographer, who's longing for spring, to do? Why black & white of course! And, most importantly, get into the here & now...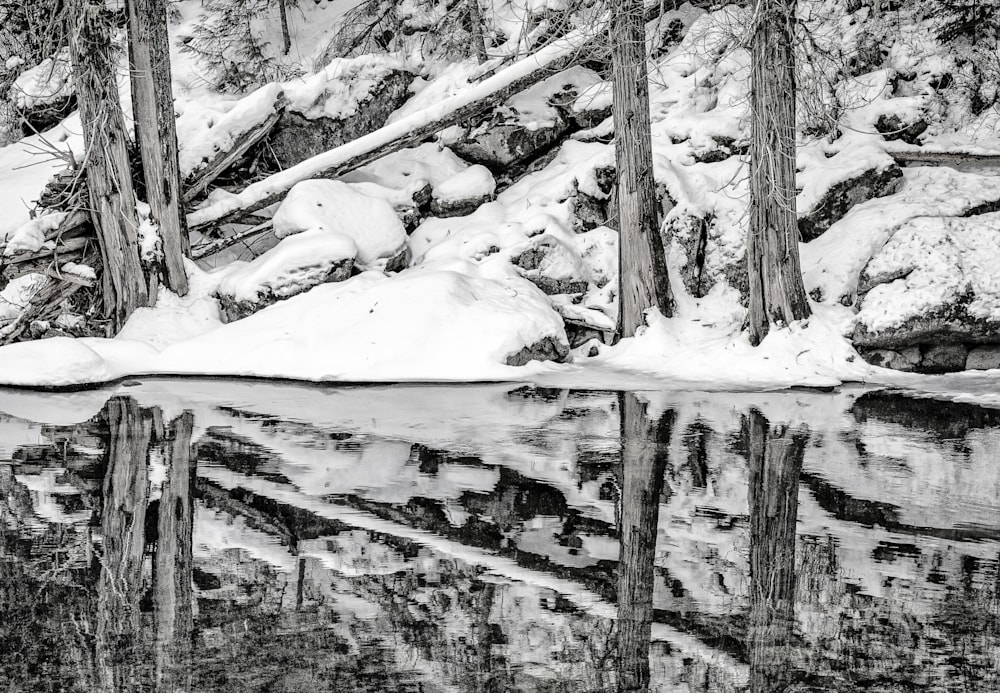 Reflections on Winter - The Lochsa River - The Here and Now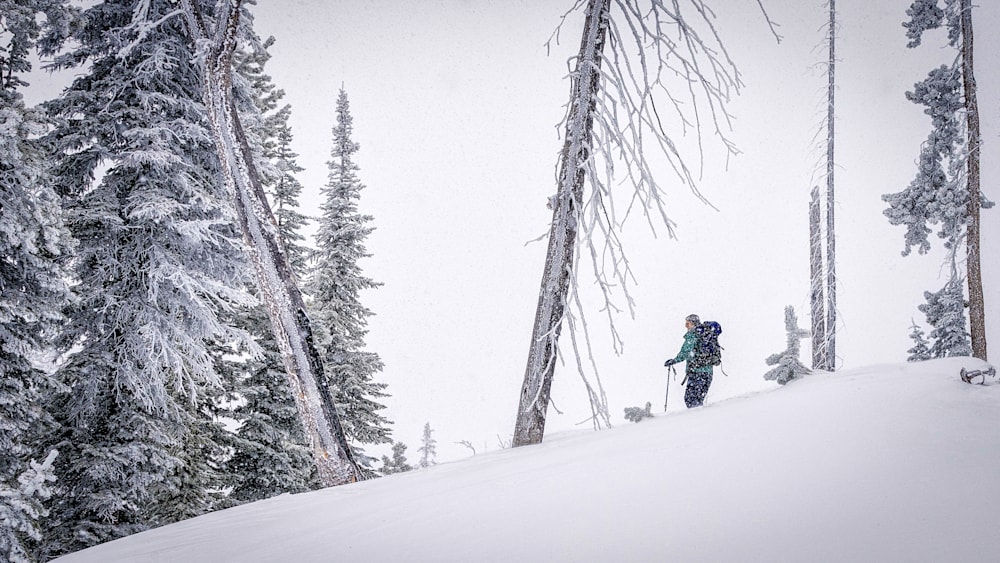 As you can see, there is actually a bit of color in this backcountry ski scene compared to the one above it that is strictly black and white. But the contrast of the grey tones and the slight color tells winter's story, don't you think?
As I peruse my photos of winters past, I begin to notice, well hey! There is some color here. And as a photographer and person in love with winter, I've always marveled over the quality of light in this season. There's this clarity, a delicate purity of light & it's affect on color. The color of the sky especially: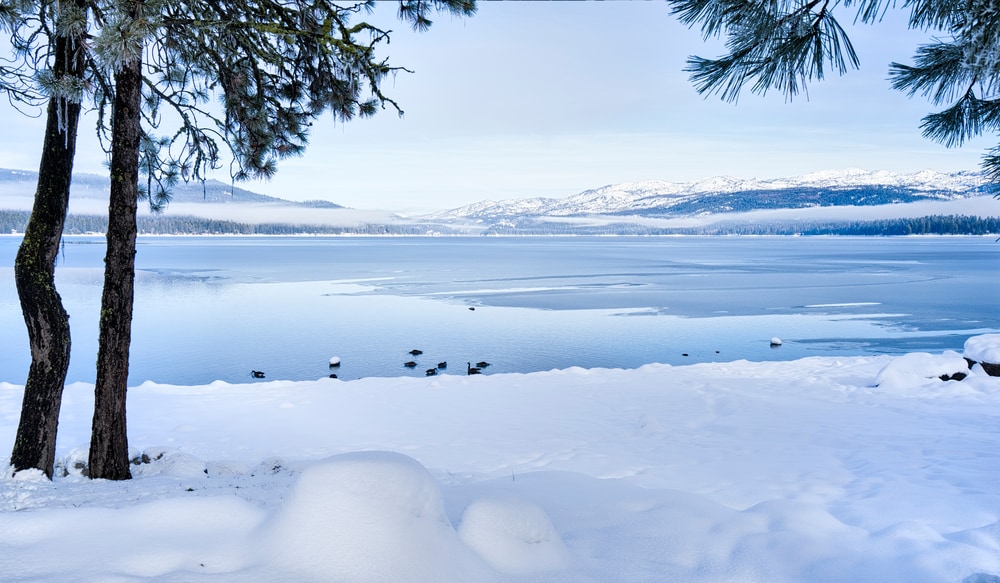 And the water as it reflects the sky: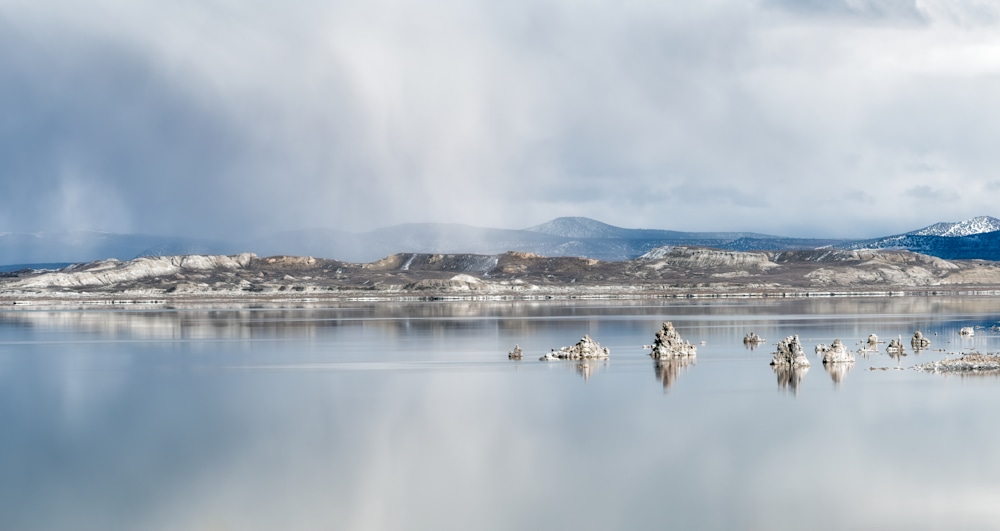 Mono Lake in the Winter - truly an otherworldly place
Speaking of color, this winter has had its share of absolutely spectacular sunsets too. This one was indeed a sight for color hungry eyes. Do you see the rabbit?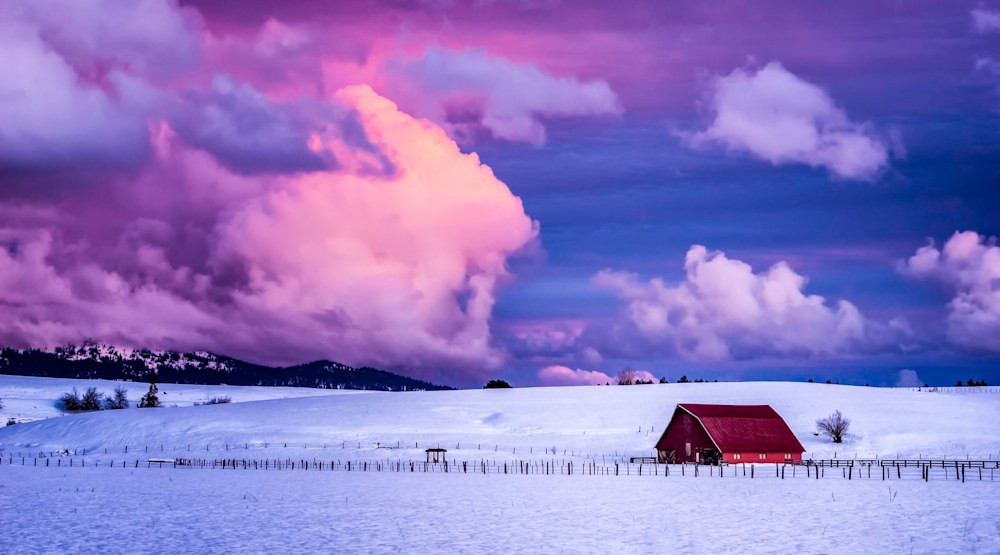 When I can't find the spring color I hunger for, and I certainly can't wait for it to go out and play with my camera, black and white photography can be so satisfying! Then there's that winter light to see and photograph too.
One last black & white to offer here (tongue in cheek, I like to call this one my "Ansel Adams" ;<), and if you click on it it will take you directly to my Galleries where there's lots more eye candy to browse. So Feast on Winter! (it's too soon to long for spring...)