Celebrating Winter
Jan 01, 0021
We've always said it matters not how many years one has lived in the high mountain country of Idaho, but how many winters. Because 5,000 ft. up in the northern mountain country where I live can be brutal. And it certainly used to be more brutal than it is now - but that's another story.
I have a friend who surprised me one cold November day when she declared how much she dreaded the coming dark and frigid days of winter. At the time, I wasn't all that excited about it either. So it triggered some contemplation (I love contemplation :<)
I realized if I focused on the discomfort of the cold, the depressing elements of long dark nights, the annoyance of complex "clothing management" (my term for all the clothes on and off all day), I couldn't be happy here for long. So I'd better change my tune (read: focus) if I intended to stay.
Not hard to do! Especially here. There are sooo many "pinch me"," I get to live here" moments. THAT'S the focus I must reach for - cuz dang, it feels GOOD! And, speaking of focus, my trusty camera is my favorite tool for getting me focused into those moments.
How about spectacular moon rises through the snowy trees.
Winter Moon
Or how about that special celestial event of planets aligning in the late evening sky?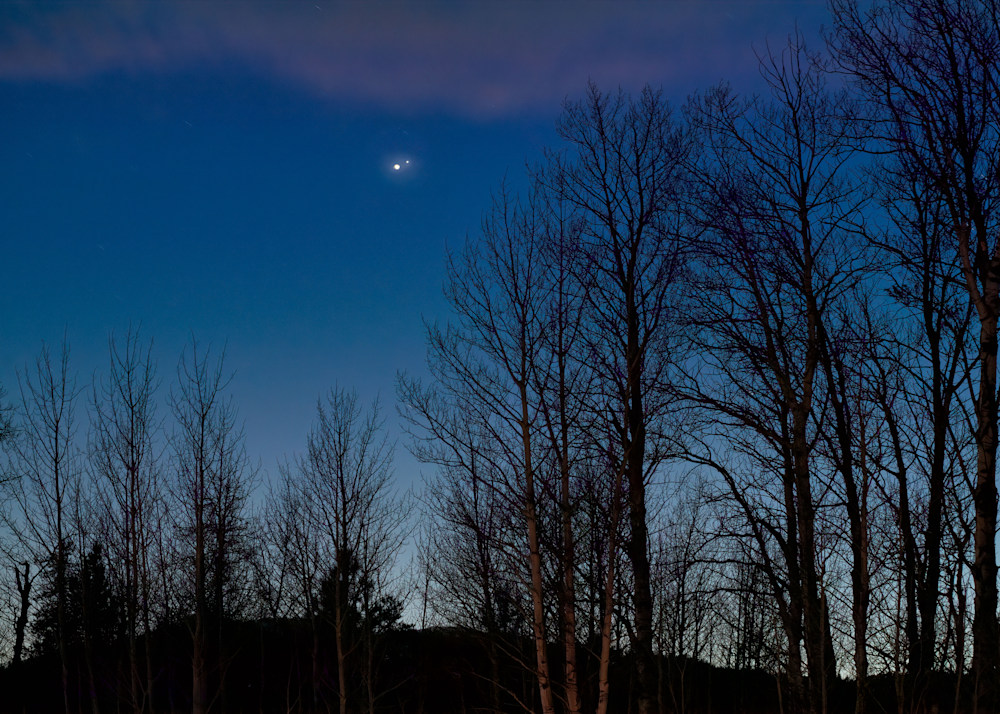 Celestial Alignment
Or watching the moonrise at your best friend's house gathered around a bonfire?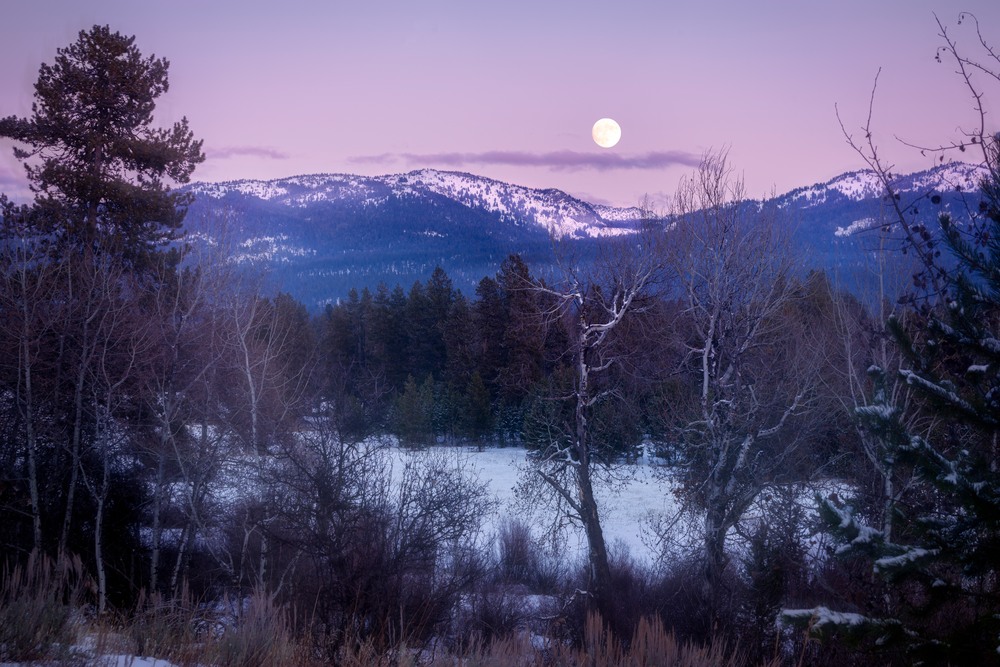 Sally's View
Then there's the magic of ice. Crazy patterns frozen into stillness. I spend hours on my knees out there finding all kinds of delights.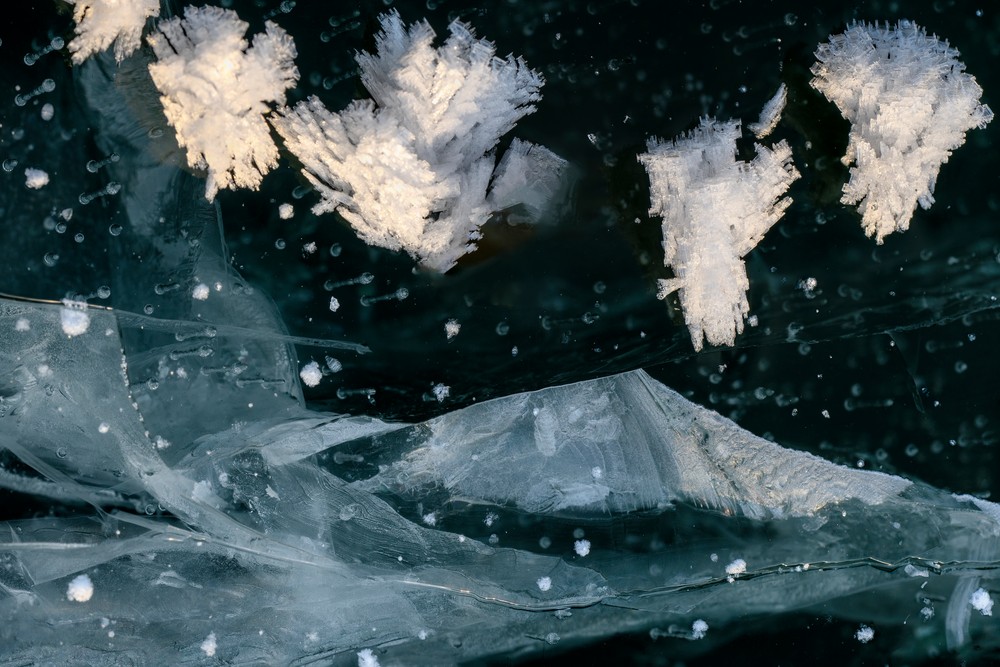 Ice Mountain
And the crazy amazing athletes turning the glorious ice fields into a playground.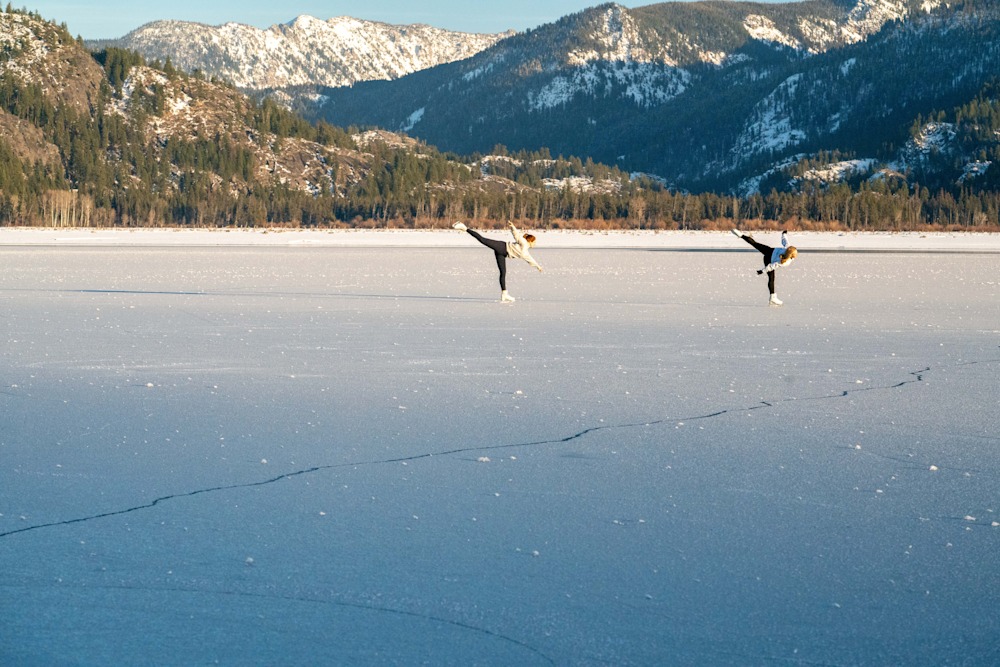 Ice Flyers - Grace on Ice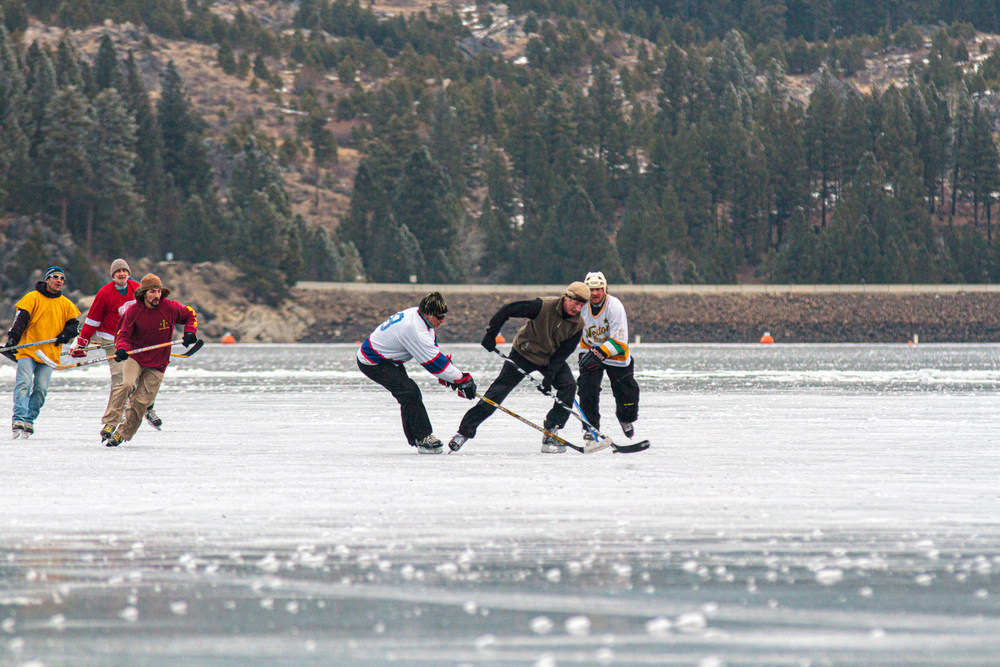 Hockey Flyers - Da Boys
I especially love the shuttered silence of a deep winter forest.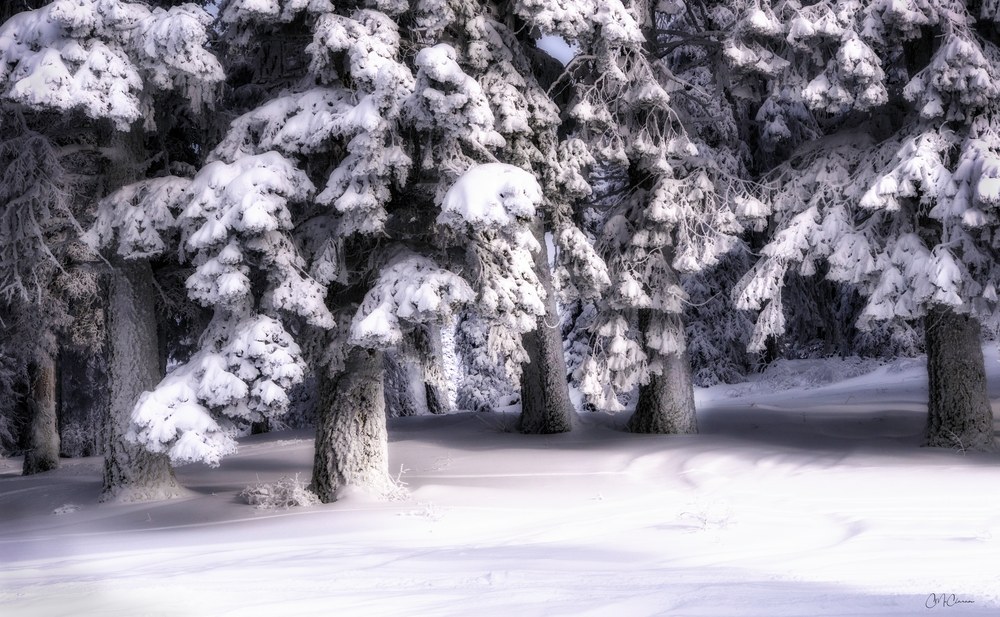 The Deep
And the fanciful snow skirts the trees wear in winter.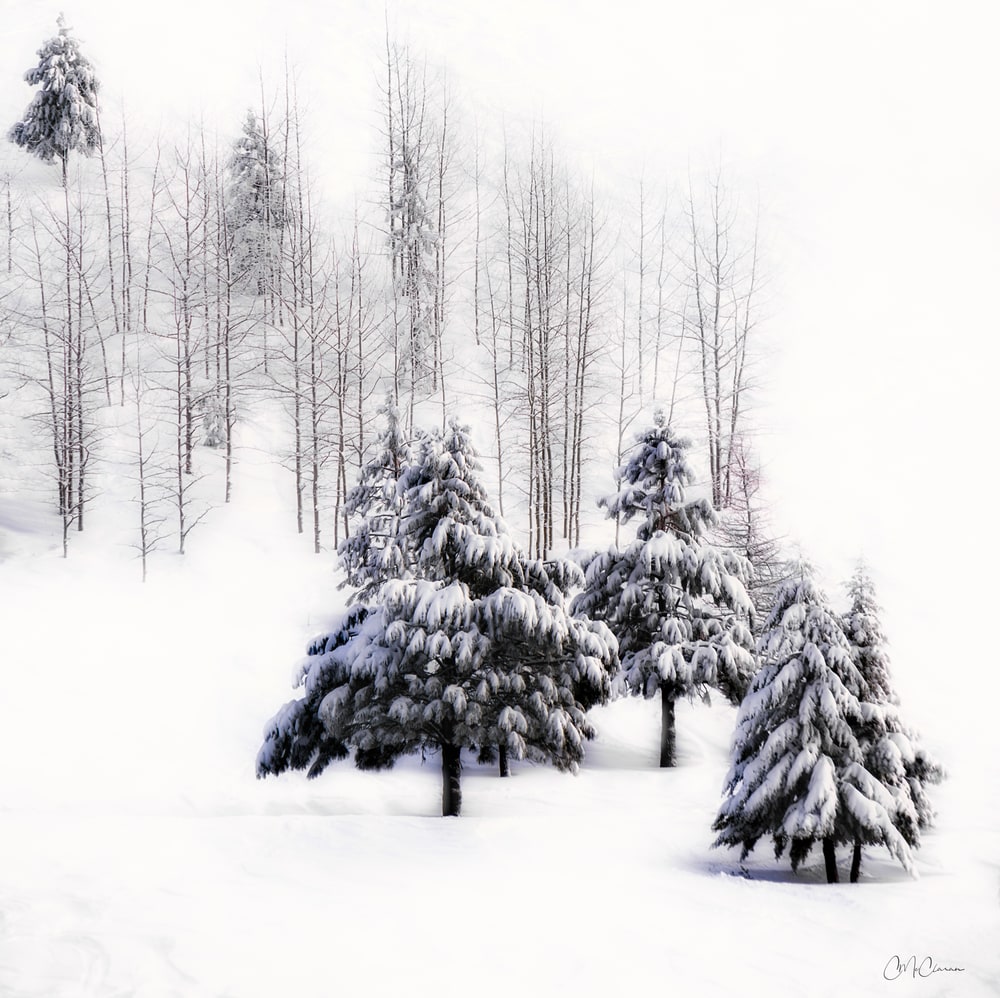 Snow Skirts
And of course there's the lust for powder skiing always calling my name...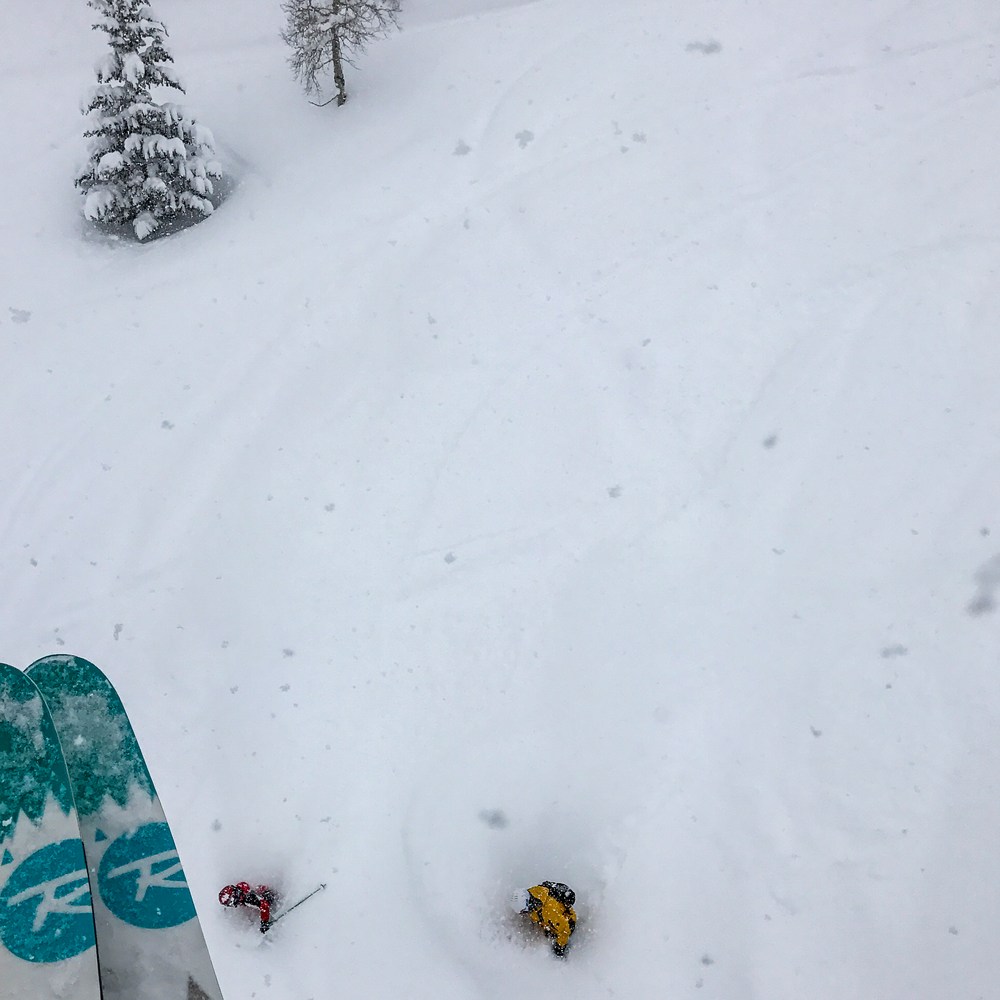 Hoo Boy!
So how about you? What winter delights do you enjoy?
Maybe even just a cozy cocoa by the blazing fire?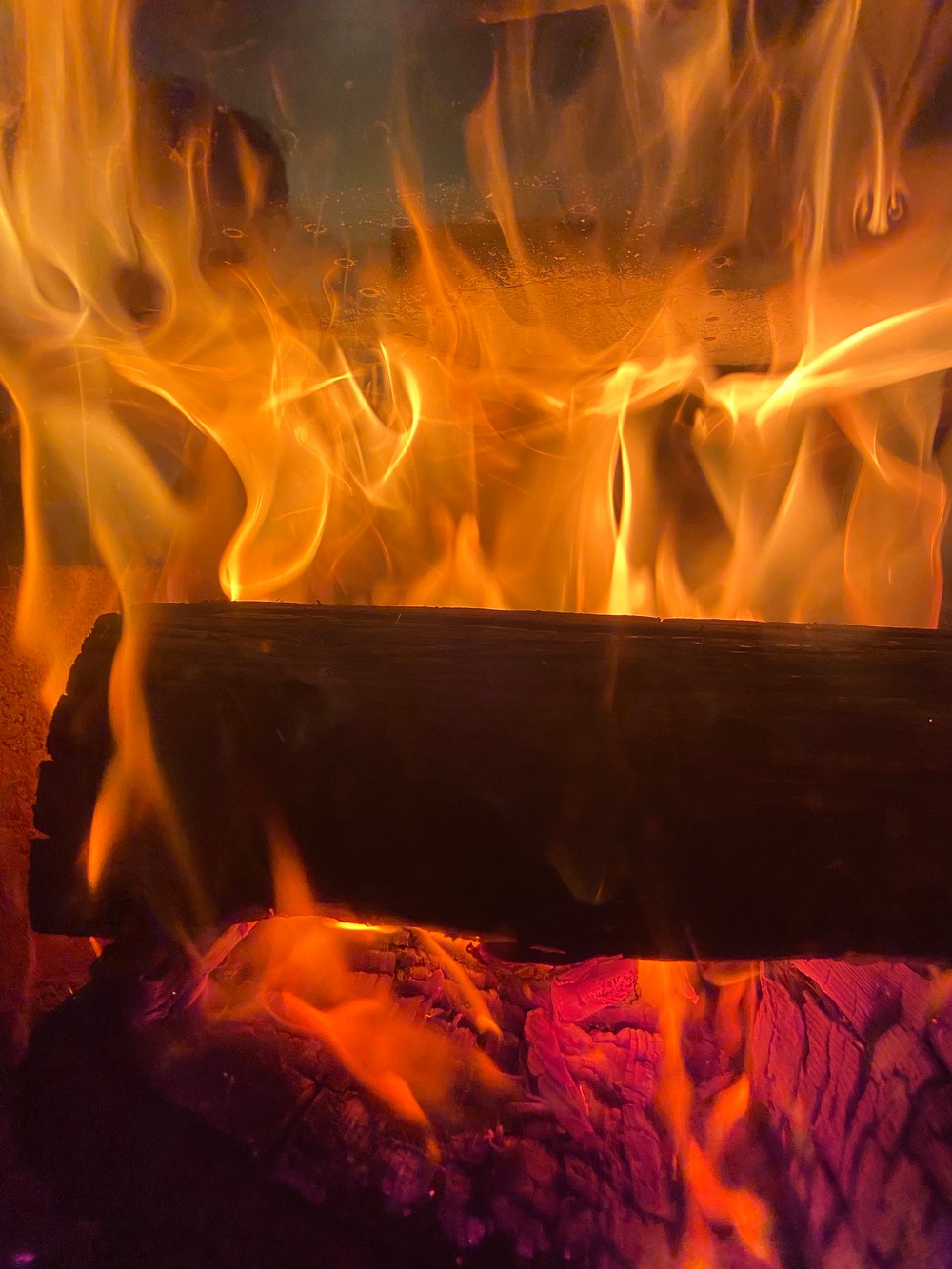 Leaving you on a warmer note:
May the winter bring you delight, may the new year bring you new joys. May you be at Peace.